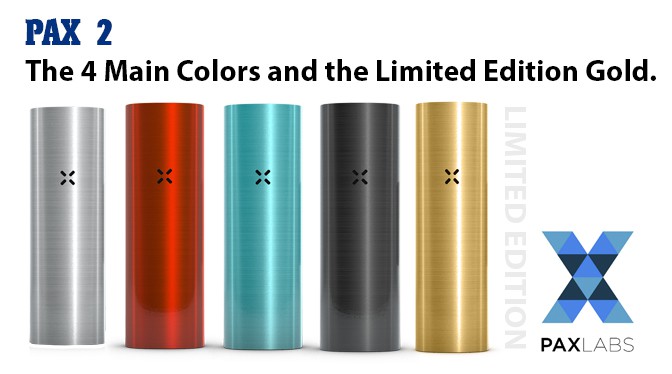 The Best Vaporizer in the World – Re-imagined!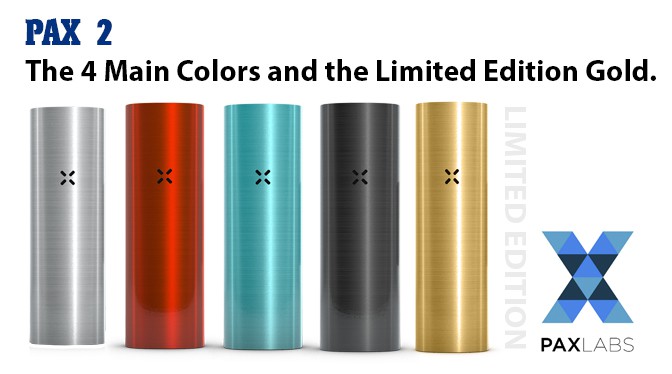 This amazing portable vaporizer has arrived! Never before has one seen such a great product on the market! It comes complete with a longer battery life, a larger compartment for your products, a more balanced heat experience, and is even enjoyable to hold! It comes with an additional heating choice that is different from the original Pax.  It gives you an additional ten degrees on each side of the heating spectrum. This option for a wider spectrum of heat choices offers for more variation in your vaping experience. This is a different feature from most vaporizers!
The Pax 2 Vaporizer Review
The portability of this product is off the charts!! The only vaporizers that are smaller than this amazing Pax 2, will put you in the "vaping pen" category. This is a great feature for some of us who like to keep our vaping more private. The quality of vapor with the Pax 2 is very smooth at lower temperatures and is capable of producing very large vapor clouds without being too harsh in the process. With a long, slow draw, which can be compared to the action of drinking from a straw, this vaporizer out does the rest! There is also a social "party" mode that is included for entertainment and enjoyment!
For those that like to vape, these are great qualities for a vaporizer.
The differing factors about this vaporizer, in comparison to its previous model, are worth noting. One of the most interesting features the Pax 2 carries, is the lip sensing technology, which is not featured with The Original Pax. We will get into more of this later, just a mention about this feature to get your interest sparked! There is also a social party mode with game Simon Say's! You will have all your friends and acquaintances vaping with you!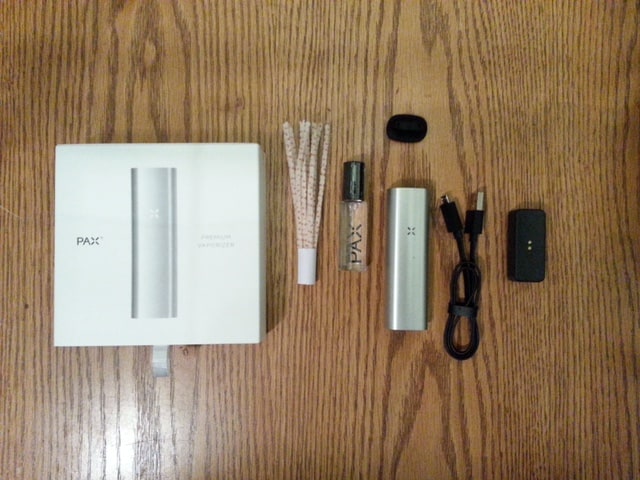 Comparison of PAX 2  VS. The Original Pax:
Weight:  90.2 grams  vs. 98 grams… that is a 8 gram difference!
Size:  3.87" tall 1.21" wide  and .08 inches deep  the Original is bigger thus less concealing.
To be exact, the Original Pax is 22% bigger!
Heating Settings:  4 different heating settings  vs. 3 heating settings
Low maintenance cleaning  vs.  Hard to clean and messy
Deeper Oven  for more even heating  vs.  a smaller Oven with less space for product Lip Sensing Technology  vs.  a mouthpiece that isn't as cool!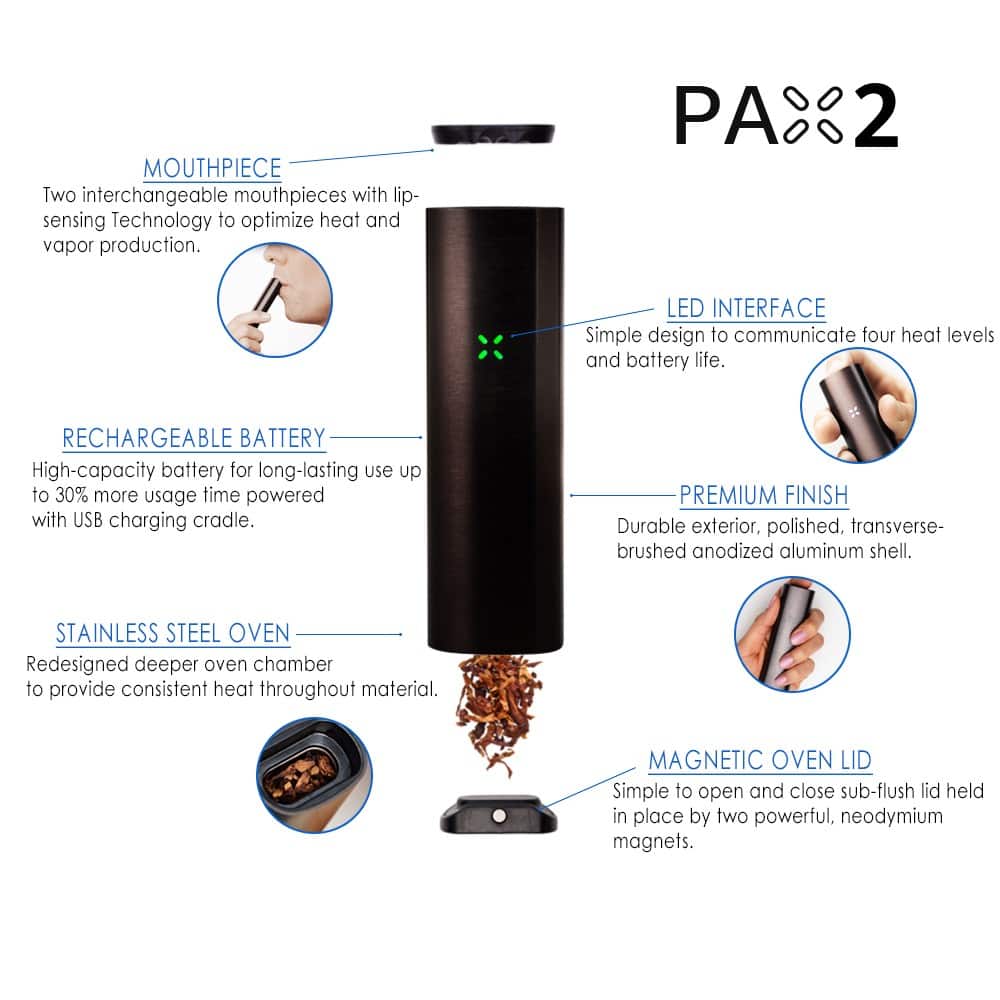 Cleaning:
When it comes to cleaning this apparatus, it is very simple.  You will simply, take the pipe cleaners with the isopropyl alcohol and clean out the product compartment, also called the vapor path. You are also able to wipe the mouthpiece with this isopropyl alcohol.  Very low maintenance compared to the Original Pax. There is no need for lube here!!  The maintenance is exceptionally easy.  Any issue that arise can be easily addressed.
Charging:
The vaporizer only requires THREE hours of charging time, once placed on the dock. It will hold a charge for quite awhile allowing freedom in your vaping experience! Due to its small size, it can be concealed easily!
Power:
You can power The Pax 2 by pressing on the mouthpiece. This is where you will power it on, as well as off. It is quite beautiful once turned on. It will show colors and it is exciting for the eye!
Lip Sensing Technology:
This amazing feature will sense the presence of your mouth on it, and has the ability to function at optimal performance levels regarding the power and temperature regulation. Your lips will not become too warm due to this innovative technology!!
Loading the Vaporizer:
A neodymium magnet holds the bowl lid in place. This component is also termed by Pax as the " oven." To remove the lid, you simply press in on one side of the vaporizer to lift the other end. In order to do this, you must place the Pax 2 on its head. This is, in my opinion, not very sanitary.
The place where you put your lips has to touch a table or whatever surface you are choosing to load the vaporizer.  My suggestion is to wipe off the mouthpiece before vaping. To load, it is also suggested that you grind your product to a fine powder, layer, tamp and proceed to vape!! My only other complaint about this amazing vaporizer is that finding the compartment to load for the first time is near to impossible. There is no information on the box or machine itself that describes how to do this! Bummer!
Temperature:
Once you have turned on the vaporizer, you will press the mouthpiece for two seconds to address which mode you would like to choose. You can move through the choices by repeatedly pressing the mouthpiece button. Once you are finished, you will shake the vaporizer to exit the menu of choices.
The heating choices are listed as follows: 360/380/400/420  Fahrenheit or 180/193/204/215 Celsius
Style and Form:
Its sleek and sexy style makes it easy to place in your pocket or purse and you can hold it in your hand concealing all of it! Polished and refined, the transverse brushed anodized aluminum comes in four different colors! These best selling colors include Charcoal, Platinum, Flare, and Topaz.
Warranty Information:
Included with the purchase of The Pax 2, you receive a TEN year warranty.  This company believes in their quality product and therefore will receive the broken vaporizer and return to you a new working one, as well as extend the life of he warranty from the date that you sent in the broken one! I have never heard of such a great thing! You will receive 10 additional years on the warranty!!
The portability of this product is only one of its major selling points.  This awesome vaporizer is 25% smaller than its original brother, The Pax, making it a great choice for those considerate and conscious vapers.
"Go smaller, Go lighter!"
You can find this Pax 2 amazing vaporizer at www.vapeworld.com but be careful of knock off versions being sold for a lot less.