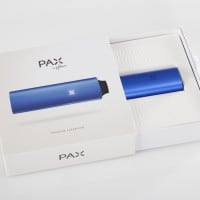 Our Top Rated Portable and Desktop Vaporizer for 2018
If you are on the prowl for the perfect gift and the person that you are shopping for loves the herb, a new vape could be just the thing. Vaporizers vary and what can be good for one might not be the best fit for another.
With two major types on the market, you'll have to choose between a Desktop and a Portable model. Here are my favorites along with others that are highly rated with some tips about selecting the best choice for the special someone in your life.
Desktop vaporizers must be plugged into an outlet in order to use. Typically, they are handheld during operation but can sit on a flat surface. The vapor that is produced is strong, high-volume and more comfortable to breathe in since it is cooler and more smooth. Top models are the Plenty, Volcano, Silver Surfer, and Da Buddha, while Hot Box and Extreme-Q are good, too.
Portable vaporizers get their power from a rechargeable battery that is built into the system, although there are a few exceptions to this rule. Size-wise, models vary from small enough to fit into the palm of your hand to models that are as large as a water bottle.
Models such as Pax, Ascent, and Launch Box easily fit into this category since they are a breeze to use on the go and small enough to carry. The Arizer Solo is more like a home unit that is cordless while the Vapir NO2 that operates decently is not one of my favorites.
Our Number 1 Pick For Desktop Vaporizer
Out of all the vapes that I have reviewed, this one emerges as the clear leader of the pack. When reviewing a new vaporizer, I have a list of questions before I assign a rating. This one simply has the best answers for all the things that matter.
The Volcano is perfect when more than one person wants to vape at a time. However, it works very well for just one person. This adaptability makes it an excellent all-purpose model.
Since the build quality is so superior, it is able to produce excellent vapors consistently. It is the Cadillac of vapes and makes an excellent luxury gift. Super simple to use, it stands the test of time. I got mine almost five years ago on April 2009 and the quality of operation and aesthetics are just as good as they were when originally purchased.
Top-Notch Quality With The Volcano
However, quality never does come cheap. In this case, you get what you pay for and that is years of use with no diminished results over time. I have the Classic model with an Easy Valve kit for the balloons which is currently priced at $539. At 18 month intervals, owners will have to spring for a replacement bag kit for an additional $60.
What type of person would enjoy receiving this vaporizer? Anyone who appreciates high-quality items and wants things that maintain a clean look over time will appreciate this as a gift. Owning one of these vapes is like owning a Mercedes instead of a Honda.
Additionally, people with limited mobility will appreciate receiving one because it is so easy to use. Its vapor draws are consistent and easy to measure.
Our Number 1 Pick for Portable Vaporizer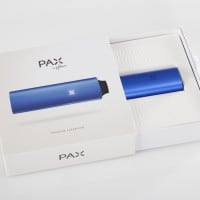 When it comes to portable vapes, the Ploom Pax 3 is my personal favorite. I take this one out when I'm away from home because it is compact, stealthy, light, and very easy to use. It works great at home but it is perfect for traveling.
There are a few things to keep in mind when it comes to maintenance. In order to keep it running at peak performance, it must be cleaned regularly. In general, a thorough cleaning every six to twelve sessions will keep it working smoothly.
The quality of the Pax 3 vapor is really good for a portable vaporizer. The taste is above-average and it is smooth and comfortable. Of course, portable units never produce vapor as good as a solid home unit does, but this one does a very respectable job. Cost-wise, it runs $250.
What type of person would appreciate receiving this portable vape? People who like convenience when they are out and about. Who will be able to perform regular maintenance will appreciate one of these? Since it is small and light, it's perfect for either men or women. It can be easily tucked into a purse or a pocket.