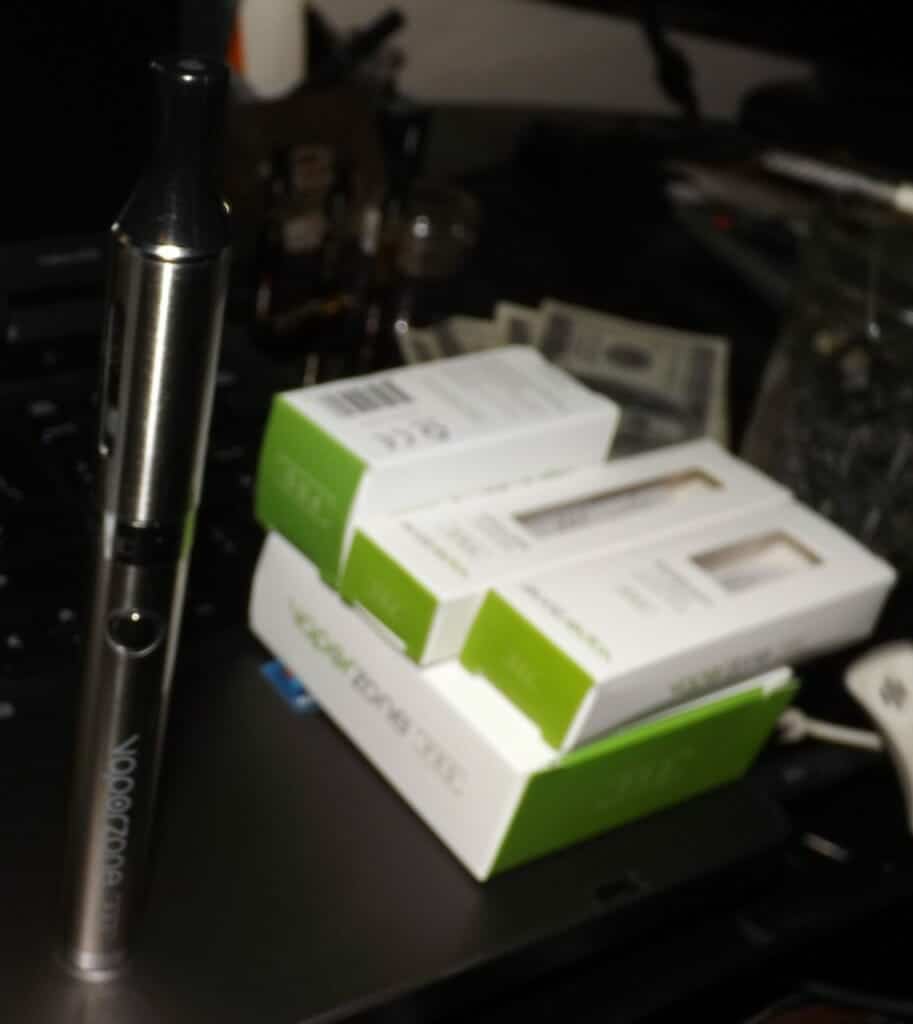 The Vaporfi Pen Style E-Cigarette: The PRO REVIEW
If you are looking for a step up in quality and are ready for the next level of vaping you have come to the right place. The Pro pen-style e-cigarette is the result of the culmination of studies done on e-cigs. They found the flaws in the previous models and have now made the Pro stand above the rest. You have many different color choices and control options.
Did I mention that e-cigarettes are amazing because they don't include any waste? Not only do you not have cigarette butts to deal with, but you also have no smoke! So there are practically no smells to offend others, and you won't smell like a smoker! The PRO is compact, flashy, and yet simple at the same time!
The Pro is the most recent e-cig to come out on the market and it is one the most technologically advanced e-cigs out there to date! They have really made an exceptional product and it is priced well also. It performs at a top-notch rate and comes in many colors!
What colors?
Black, Purple, Silver, Orange, Lime Green, Magenta, Pink, White, Cream, Royal Blue. Now there are a few choices for you to match and mix with your attire, your attitude! I chose Silver.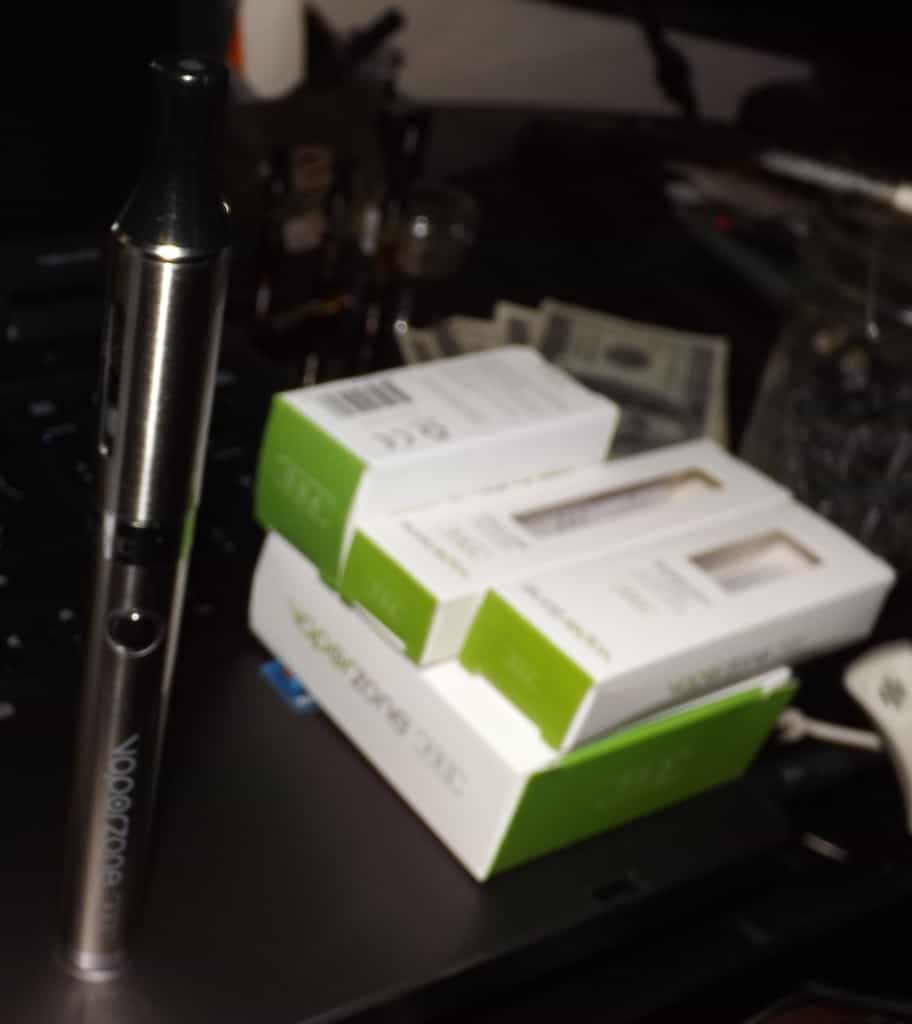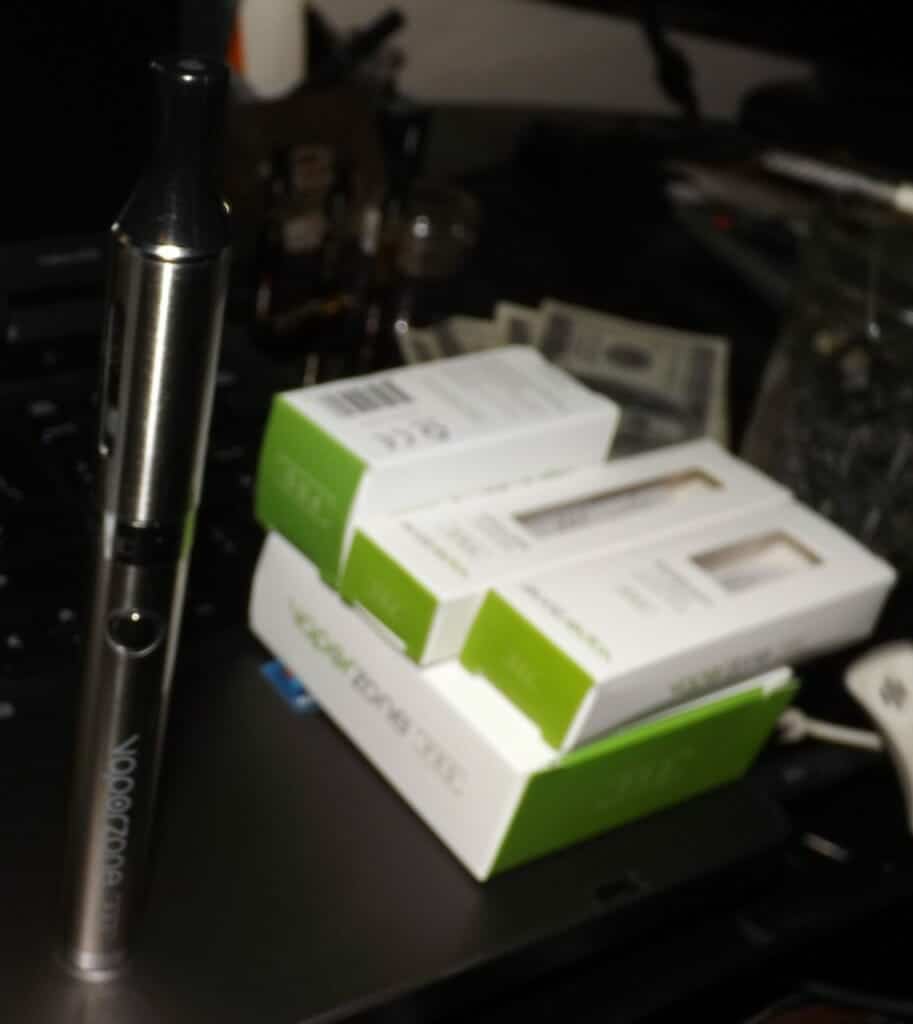 If you shop at Vaporfi.com you can purchase this great product for $49.99! Now that is an exemplary price for such a great product!
So let me just mention the differences that you receive when you purchase the PRO! The other Vaporfi vaporizers are adequate but definitely less powerful. The "AIR" E-cig comes with a 350 mAh battery. This is almost half as powerful as the 650 mAh battery that comes with the "PRO". Included in that battery is the 3.7-volt charge. This is stronger than three other choices you have to choose from.
How Does an E-Cigarette Work?
Are you familiar with how an e-cig works? There is the Tank or Cartomizer that connects to the mouthpiece. This is where the flavor e-liquid of your choice is stored. This holds the liquid nicotine(or nonnicotine). Next, below that you have the Atomizer which is where the e-liquid is heated and is vaporized. Below that you have the rechargeable battery which provides the power for the vaporizer.
So as I have been researching different e-cigarettes and vaporizers for a long time, I have also been reading people's comments on the effectiveness of quitting smoking with an e-cigarette. Let me just show you here what a few people have to say….
Mr. Head said," I have tried a number of e-cigarettes, this one is the best by a country mile. It has allowed me to cut down to one or two proper cigarettes from 10 a day. What I like about the product is the fact there is no sweet taste that you get with other products. Charging is very simple and refills are cheaper than competing products."
Arcobaleno stated," I was a fairly heavy smoker until 6 months ago when I chose to try the Pro. I can honestly say I have not touched a cigarette since. The flavors are lovely and you can choose your strength too. There are many e-cigarettes on the market but Pro definitely ticks all the boxes. I have always received my orders quickly and their customer service is second to none. I highly recommend you try this product as it is really good value for money and also a quality product."
PROs and CONs of Vaping with an E-CIG:
PRO'S:
It's proven that e-cigarette vapor is better than tobacco smoke. E-cigs are made up of Propylene glycol, nicotine, and a flavor of your choice. Tobacco smoke contains over 4,000 chemicals!! Fifty of them are known to cause cancer and in addition there is arsenic, carbon monoxide, acetone, and tar in cigarettes!
You can vape in bars, and don't have to go outside to smoke on your e-cigarette. It is even mentioned that you can vape on a plane by holding in your smoke for a longer period of time! (This is not recommended.)
Did I mention the amount of money that is saved by vaping instead of smoking? If you buy in bulk you will see an amazing amount of money saved! And even if you don't buy bulk, once you have initially invested, you will be on the road to a better product and cleaner intake for your nicotine ingesting!
CON'S:
Be careful that you do not become addicted to nicotine by substituting the e-cig for the traditional cigarette. It is also easier to get your nicotine fix quicker this way so make sure you do not ingest more than you are used to.
False Cons:
"Propylene Glycol is Used in AntiFreeze" – There are 2 grades of propylene glycol (an ingredient in e-liquid). One is for industrial use, the other is for use in the food and pharmaceutical industries. It is known that the e-liquid manufacturer was using pharmaceutical-grade propylene glycol. Not Anti-freeze!!!
False Pro's:
"Nicotine isn't necessarily good for you"– Nicotine has been compared to caffeine, and this is true that neither may be very helpful for our human bodies, but boy does they seem to propel us into motion at times! Both have bad effects, short and long term. But the name of the game is harm reduction. Nicotine is still not good for you, but it's a good alternative when you compare it to tobacco smoke and carcinogens.
What do you get when you purchase the Vaporfi PRO?
1 Pro-L Cartomizer
1 USB Charging Cable
1 650 mAh 3.7 Volt Battery
1 Wall Adapter for charging
3 Atomizers
1 Manual for easy operation
1 Membership Card
Additional Perks:
The Kits that come in colors also come with Black batteries
The tank capacity is 1.5ml
The battery capacity is 650 mAh
The atomizer Resistance comes with 1.8, 2.4. 2.8 ohm
You also receive a USB Wall Charger Adaptor 100-240V Output
If you are looking for a great product, please check this PRO out today at Vaporfi.com
This product is proudly Made in America!