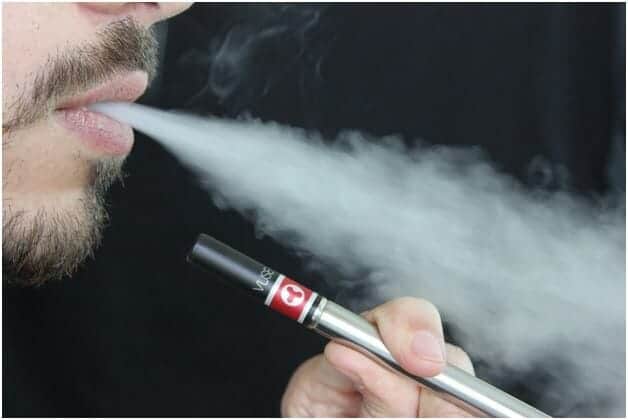 CBD edibles and CBD vapes are among the more popular methods of the intake of CBD. How you ingest CBD determines the effects and how long those effects last in your body. It is thus vital to know the difference and understand how they work before you decide on buying any CBD products.
Both CBD vapes and edibles are proving to be quite effective in dealing with specific ailments and delivering beneficial effects. However, choosing between these two ultimately comes down to personal preference.
But where does the difference lie, or which of the two is better for you? Here are all the facts that you need to know.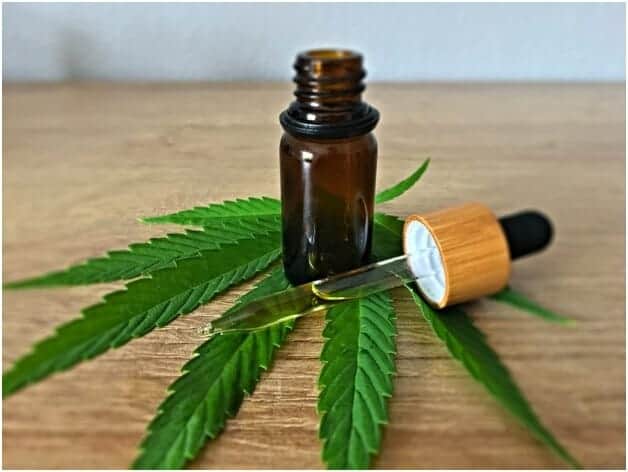 CBD Edibles Vs Vaping
CBD edibles are fast rising as a preferred way of ingesting CBD. CBD edibles refer to CBD-infused foods and drinks. What makes them popular is that they are a delicious way of consuming CBD, and the effects last longer.
Many CBD-infused products are available on the market ranging from wine, sweets, chocolate, gummies, and more. How powerful the edibles will vary depending on the content of CBD in the edibles. Meaning that everyone can get edibles suitable for their condition. Users also have the option of adding CBD into the food they cook at home. You only need to add a few drops of CBD oil to your dishes.
Pros of CBD Edibles
Does not Make You High
Contrary to what many people think, CBD edibles have no mind-altering effects. The reason for this is that unlike THC, CBD is non-psychoactive.
CBD extracts or oils derived from hemp plants that contain THC below 0.2% makes it legal and safe for consumption. Instead of making you high, CBD edibles will uplift mood, improve your alertness, and deliver positive energy.
Unlike vaping, the effects take longer to kick in, up to 2 hours, after consuming CBD edibles. This happens because the CBD-infused food has to undergo digestion first before CBD could enter your bloodstream.
If you are a beginner, you might think that edibles are not effective enough. However, you should stick to the prescribed dose only and avoid the temptation to overeat and give it some time to show its effects. Once CBD enters the blood, its effects can last up to 8 hrs. So, it might take some time for CBD edibles to show its effects, but those effects will stay longer in your body compared to any other mode of consumption.
Making CBD edibles is a simple process that doesn't require special skills. It involves adding CBD oil to cooked or baked foods.
The availability of CBD oil online makes the process even simpler. You also get to enjoy the control of determining the dosage of CBD to use in your food.
CBD is a popular pain reliever. According to studies, ingesting CBD can reduce pain by interacting with the body's endocannabinoid system. CBD is known for it's anti-inflammatory and pain-relieving properties. Consuming CBD-infused food can significantly reduce pain in users.
Compared to smoking or vaping, CBD edibles are by far better with regards to the safety of your lungs and respiratory system. Although vaping CBD is better than smoking, its long-term implications are still under study. CBD edibles offer you an excellent way of enjoying the benefits without causing any irritation to your lungs or throat.
Cons of CBD Edibles
The downside of CBD edibles is their slow absorption speed. So it won't be an effective method of CBD delivery for people who require instant relief from pain or seizures.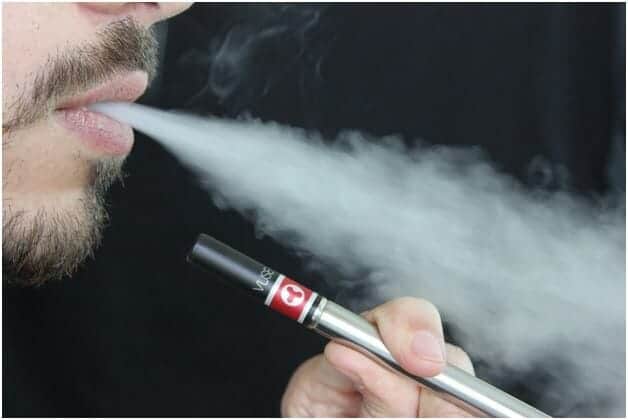 CBD Vaping
If your purpose of taking CBD is to get instant relief, then vaping is the best method intake. Vaping gives immediate results as CBD gets absorbed into the bloodstream quickly. 
Many cannabis enthusiasts now prefer vaping over smoking since it's a smokeless method of taking CBD. It does not involve combustion; hence, there's no release of toxic gases, making it a safer alternative.
However, it's important to note that the strength of CBD vape depends on the quality and the amounts of CBD vape juice that you use. Fortunately, there are many quality CBD e-liquids on the market, and you can order them from the comfort of your home.
Pros of Vaping CBD
Quick Absorption
As mentioned earlier, to experience immediate relief, vaping CBD is the most suitable method of intake. Vaping has higher bioavailability; therefore, it gets quickly absorbed, unlike other forms like edibles. In the case of vaping the CBD doesn't undergo digestion; it goes through your lungs and enters the bloodstream immediately.
Besides, vaping is convenient because the vaping device is highly portable and you can use it discreetly almost anywhere.
Relaxation is one of the health benefits of CBD, and there's no better way to enjoy this than through vaping. Vaping allows you to enjoy the soft and pleasant clouds in the form of a vapor that goes to your lungs, delivering the calmness and relaxation instantly.
Besides, you only need a few puffs before you go to bed or during the daytime to get rid of stress and enter a relaxing state.
Easy to Monitor Your Doses
One of the hardest things that consuming CBD comes with is monitoring the dosage. Vaping CBD can help you solve this problem, as you can measure the amount of e-liquid to use with your vaping device, allowing you to enjoy the appropriate dose every time you vape.
Currently, there are many CBD products on the market, from CBD additives to evolved CBD, everything is readily available. Most of them come in a mixture of various ingredients to boosts the health benefits. But if you want to consume CBD in its pure form, then CBD isolates is the best option. 
You can add CBD isolate to your regular e-liquids to gain the benefits of CBD in it's purest form at 99%. The good thing is that vape juices are available in a plethora of flavors and you can pick the one that suits your palate the best.  
Cons Of Vaping
Despite its benefits, vaping CBD has its share of drawbacks. Firstly, vaping involves a learning curve. If you are a beginner, it might take some time to get the art of vaping right. Also, vaping kits can be expensive, and you would need to put in some effort to keep it prim and proper.
Which One Is Better?
Both CBD edibles and CBD vape have their benefits. Therefore, concluding that one is better over the other can be a bit unfair since each comes with its set of benefits and drawbacks. Your choice between the two depends on the purpose of usage.
If you need immediate relief, then vaping CBD is the better option as it delivers quick results. However, if you are looking for a more extended duration of relief, go for CBD edibles.
Conclusion
The method of consuming CBD can influence the effects that you enjoy. Take your time as you make a decision on which method suits you best, depending on your purpose of taking CBD. The best way is to try both the methods and then decide which one is the most suitable. But regardless of the option you choose, both these popular methods are safe and effective. Just make sure you use high-quality edibles, cbdoil or CBD vape juice for optimum benefits.