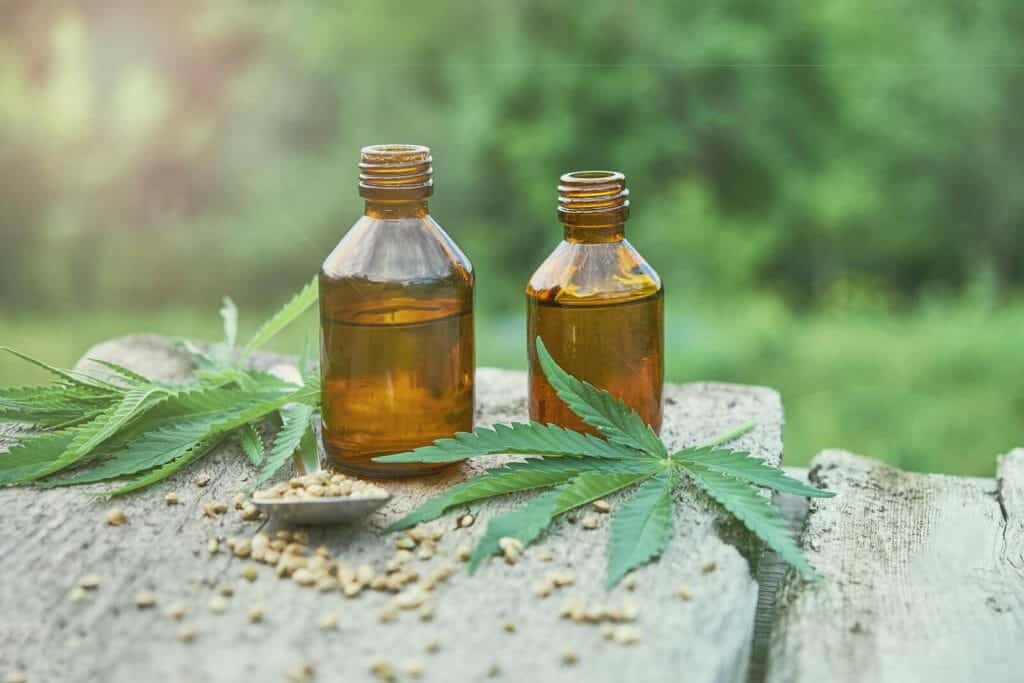 What Is CBD And Hemp Oil?
Cannabidiol is my favorite cannabinoid that is found in cannabis Sativa. Most people refer to it as CBD, cannabidiol is evolving from a little-known molecule to a potential breakthrough nutritional component. Cannabidiol (CBD) is found throughout the stalk and flowers of industrial hemp plants. Unlike most of the 85+ cannabinoids that we know of. CBD and Hemp Oil occurs in large enough quantities to easily be extracted from the plant.
What Are The Effects of Cannabidiol
Studies have shown that cannabidiol is not psychoactive, which means it will not get you high. Cannabidiol (CBD) has been shown in a patent by the US National Institutes of Health to have significant antioxidant and neuroprotective properties. This suggests that it could be a potential treatment for neurological disorders.
What is CBD Hemp Oil?
Cannabidiol or CBD is one of the two main compounds found in the cannabis plant. Along with THC, CBN, CBG and more… CBD is non-psychotropic — which means it will not get you high. CBD has become a highly sought after supplement in the last few years. However, CBD manufactured from the marijuana variety of cannabis is federally illegal in the United States, in most individual states themselves, and most countries around the world.
CBD Hemp Oil comes to the rescue
Industrial Hemp is another variety of cannabis Sativa. It is legal to grow in many countries around the world and is legal to import into the United States.  It is then possible to use CO2 to extract oil from industrial hemp that contains a large amount of Cannabidiol, as well as other nutritious substances like terpenes and omega-3. CBD hemp oil can be imported to the US like any other hemp food product. It can be sold without violating the United States' laws regarding cannabis in all 50 States.
CBD hemp oil is very different than the hemp seed oil you find online and in your local health food store. Hemp seed oil is a great nutritional vegan-friendly oil. It does not contain large amounts of CBD that the CBD hemp oil does.
Now that families, legislators, scientists and more are learning about the potential of Cannabidiol, CBD hemp oil presents legal access to CBD, without the high of marijuana.
How Is CBD Hemp Oil Manufactured?
CBD Hemp Oil is produced in two ways:
1. Cannabidiol can be found in both industrial hemp and marijuana. The big difference between industrial hemp and marijuana is the amount of THC. Marijuana is grown to contain high levels of THC, while industrial hemp has only small trace amounts of THC. Cannabidiol found in industrial hemp is legal in the United States (like all other hemp food products). CBD manufactured from marijuana is federally illegal, though state-by-state legalization is changing every day.
2. Cannabidiol can be produced synthetically in a laboratory but synthetically made cannabidiol is a regulated substance, and in most states in the US possession of it is illegal.
What Kind of CBD Hemp Oil Products Are Available?
CBD and hemp oil products have already been available for several years now. These include nutritional supplements like daily capsules, gums, and concentration extracts. CBD hemp oil can also be found in many skin care products like soaps, lotions, CBD e-liquids and balms.
What Does The Future Hold for Cannabidiol?
Thousands of studies have shown the wide array of potential benefits that CBD Hemp Oil may have. As the regulators and lawmakers begin to take notice and create meaningful reform. CBD reviews will become a regular demand and ingredient in our country.
Is Cannabidiol Legal?
YES, cannabidiol is legal, with consideration to its source.
Cannabidiol itself is not specifically listed on the United States Controlled Substances Act, the same way THC and marijuana are. At the federal level, the Marihuana Tax Act defines ALL Cannabis sativa as "marihuana" and specifies all the parts of the plant that are prohibited: not surprisingly, that list includes the leaves and the flowers.
However, the politicians who wrote up the definition of "marihuana" included some provisions about what "marihuana" was not. Here's what they had to say:
"The term 'marihuana' means all parts of the plant Cannabis sativa L., whether growing or not; the seeds thereof; the resin extracted from any part of such plant; and every compound, manufacture, salt, derivative, mixture, or preparation of such plant, its seeds, or resins;but shall not include the mature stalks of such plant, fiber produced from such stalks, oil or cake made from the seeds of such plant, any other compound, manufacture, salt, derivative, mixture, or preparation of such mature stalks (except the resin extracted therefrom), fiber, oil, or cake.