Finding the right flavor of e-juice can be a challenge so we wrote a few e-liquid reviews just for you! Read below to see if any of them pop out at you. We will add more as we try other e-liquid companies too.
Vaporfi E-Liquid Reviews: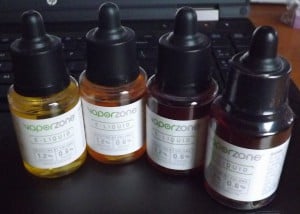 Vaporfi has come out with some great products for you to choose from! If this is your first time, or you are a seasoned vaper it does not matter. You have options!!  Please read below and have a great time vaping!
Introducing numerous E-liquid flavors! If you are hungry for something different Vaporfi has created numerous flavors for you to choose from!
You have the 3 liquid sampler pack, custom blends, and a list of many different flavors.
Summer Freshness, Mint Julep, Summer Tea, The godfather, Juicy Fruit, Caribbean Escape, Tobaccolicious, Totally Toffee Tobacco, Creamsicle, Cool Citrus, Tobacco Menthol, Watermelon Candy Crush, and the list continues!!
The flavor of the month is Blueberry Cheesecake, I gotta try that next! There is a 25% discount on this item! Nice!
What is offered? Only the Best American-made e-liquids for your cartomizers and tanks. Vaporfi prides itself on possessing the highest performance and best quality, so you can get ready for intense flavor, and excellent vapor production.
They also have products made with the highest e-liquid manufacturing standards in the world! Don't expect any generic, ill-performing, bad-tasting nicotine e-liquids from Vaporfi.
HAVE YOU HEARD OF THE VAPETENDER?
They call it the VAPETENDER! It can mix up any flavor you wish! They have thousands to choose from! Talk about customizing your preferences.  The proof is in the product! The FDA has on file all the formulas. The glycerin that the product is made from Malaysian Palm and is the highest of qualities.
The e-liquid flavors are made in a way that is a step beyond the other choices. They are above food-grade quality. They also include lot numbers so all their products can be found and tracked down if necessary. Everything is made in child-proof bottles so there is no need to fear if you have little ones around!

I have tried the above 4 different flavors recently from Vaporfi and decided I should start doing e-liquid reviews. You can mix and match their list of flavors to make other flavors and that is just awesome.  You can even double or triple a flavor just to make it stronger. For instance, if I want watermelon flavor with a bit of strawberry I can choose two shots of watermelon and one shot of strawberry.
I believe you can only mix in any combination of 3 shots total but that makes a whole bunch of flavor options for you that aren't even in the standard list to order from compared to other places that you can buy e liquids. The only flavor I didn't care for was the Bourbon/Amaretto mix, I think it was just too much Amaretto for my tastes. The rest of them were pretty good, my favorite being the Watermelon/Strawberry mixed, super tasty!
Vaporfi offers a gift card as well for your shopping convenience! They also offer pre-filled cartridges in five different options. You have a Classic Tobacco, Mighty Menthol, Cherry Crush, Very Vanilla, and Express Chocolate Dream! These come in packs of five and are all reasonably priced at 14.99!
The liquid is made in the USA! So are you not only purchasing a great product, but you are also supporting your country! It is great to keep dollars fluctuating in this country! Not to mention that the price of the E-liquid is so reasonable, you have the option to choose so many different flavors.
If you don't like one, you can refer back to the website, and choose another one! If you also choose to, you can leave your feedback here or at Vaporfi so not only can we add your opinion, but you can offer your feedback so leave your e-liquid reviews on their website!
So for those of you who are ready, all you have to do is attach it to the battery and you are off and vaping!!  You are also offered a 30-day money-back guarantee!
So there is plenty of flavors for you to make some great choices regarding e-liquids offered at Vaporfi. Happy vaping!
Halo Cigs E-Liquids Review

This review will discuss Halo's amazing e-liquids for you in detail.  Halo has figured out a great product and is one of the most popular out on the market today. They will put out on the market a new tasting flavor when they have decided it is the highest quality.
The different flavors that are marketed will have its audience, but some flavors will be liked by all and those I will review for your here.
A little information about the company Halo Cigs:
First exposed to the United States in 2009, they have gradually built up their clients and now have a website that has over 6,000 or more people visit their site each month! One of their highlights and special qualities of their company is that they create and produce their e-liquids here in the United States. This is a good thing. Many other companies use another country as their supplier.
It is known that a large percentage of Halo's customers come from repeated customers, which shows the validity of its quality in the product! Their quality control is exceptional, as well. They print the lot number on their oils, on each bottle to be exact and now other companies are following suit.
Halo has created a product that has unique flavors, large vapor production, and high nicotine distribution even when the nicotine is delivered in smaller doses. This company also has a great service that can ship worldwide!
So let me begin to describe these flavors to you. First, let us begin with the Turkish flavor.
Turkish Tobacco: The Number One!
This flavor is favored among many. It is traditional in flavor. It possesses' the sweet quality that comes with a Turkish blend but doesn't include the not so favorable aspects that come with smoking. You get the fantastic taste, but not the nasty smell that comes with traditional smoking. You get the familiar flavor but no nasty butts, complaints from friends or strangers that you stink, and you can still enjoy the favored benefits of vaping this way!
Mystic Menthol:
This is the favored menthol flavor. With its cool delivery and smooth smoke feeling you will be surprised at how similar it seems to traditional menthol smoking.  Halo offers many different kinds of menthol flavors, but this one is favored due to its gentle and yet memorable delivery. It does a good job with its minty delivery. It is not too strong, as some menthol e-liquids have been known to be, but just right. Quite a delight for those of you who want to gentle, yet minty treat!
Halo Tribeca:
While this flavor gets to hang with the "tobacco flavors" category, it has been known to be the best-selling flavor of e-liquid in this company. It is not a traditional tobacco taste though. It has a combination taste of sweet vanilla, toasted nuts, and caramel flavors mixed. It may not taste of tobacco, but it sure is! I always smile when I see that tobacco can be sweet in its delivery. It doesn't always have to pack a punch! It can be sweet and gentle also!
Halo Torque 56:
This flavor is known for its exceptional "throat hit". Many people who smoke traditional cigarettes often mention that one aspect of smoking that they miss when they switch from smoking to e-liquids is the throat hit feeling that they don't get to experience when they use the e-liquids. This flavor delivers this. It carries an intense flavor and will appeal to those who are used to smoking a strong, full-flavored cigarette. This is your best bet if you are trying to quit traditional cigarettes and yet still want a powerful E-liquid delivery. For a familiar experience and that strong throat hit, choose Halo Torque!
For those of you who like to smoke off a pipe, this flavor here is a good pick for you. This flavor combines the gentle tobacco flavor with that of sweet, green apple.  The combination of the two allows you to taste sweet and gentle apple flavor and still experience the tobacco quality that so many of us are used to. It is nice to know that a company can come up with a flavor that is not fake tasting but authentic and delicious in its way.
Belgian Cocoa:
This flavor is a true treat! If you are ready for a sweet treat, try this flavor! With the hit of true chocolate, Belgian Cocoa will quench your sweet tooth. Some of you have tried sweet e-liquids that didn't quite cut it. This one will almost make you want to eat it, it is so delicious. If you didn't want to eat that piece of chocolate cake, and you felt like smoking, this is a perfect choice!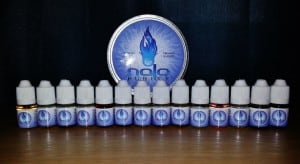 Thank you for checking out Halo E-Liquids today. This company is a conscious one to choose to purchase your E-liquids from and offers so many delicious and delightful choices. Even if you have never vaped or smoked E-liquid before, I am comfortable suggesting this companies product for you to try today!
With so many choices to choose from, how could you go wrong? They have been around for quite a while and have many trusted and return customers, these are qualities that make me trust this company. That is why they are number one for my e-liquid reviews.
Check out their website at the link above and have a happy
vaping
experience!
MadVapes E Liquid Reviews

Not only are these guys great being an excellent electronic cigarette retailer, but they also excel in supplying parts and are very reliable at this. They also do an excellent job of supplying new vaporizer e-liquids. Did I mention the prices they offer? Madvapes is one of the least expensive places to purchase these sorts of products.
This company that began in Mooresville NC is innovative and leading the pack in so many ways. They also offer many different parts for those of you who like to mix and match all sorts of different components that are interchangeable.
They are spearheading the e-cigarette company retailers in this market and their parts and products mark the way. They have received quite a lot of exposure all over the internet and those that are connected to them by affiliate marketing are successful as well. This says a lot about a company. They have been spoken highly of in terms of shipping their products quickly, and they have great customer service!
AS the industry changes and improves, so does this company. Not only do they have E-Cigs, mods, chargers, batteries, nicotine liquid, but the list goes on. They have a great advertising method too, where their new products are viewed on their website lineup.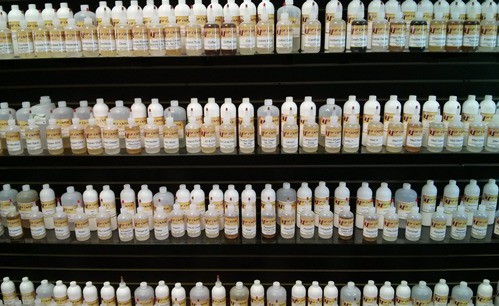 They offer many different models and the Mods are easy to mix ad match within your specifications of battery power, voltage, and the like. They also carry the Anodized Bolt, which is available for just below 20 dollars.
This specific mod was made with 18500 button top, batteries that are protected and you will have to purchase them separately. Works well with 1.5-ohm dual coil carto or 2 to 2.5-ohm single coil carto. They also sell an extension kit with all these other goodies.
Visit the Mad Vapes website to see for yourself. And of course thanks for reading our e-liquid reviews.