Let's compare the 3 most Xtreme Portable Vaporizers:
There has been a lot of hype around this new vaporizer and we would like to compare it to the other talked about portable vaporizers out there right now! First we will take a good look at the vaporizer the Haze.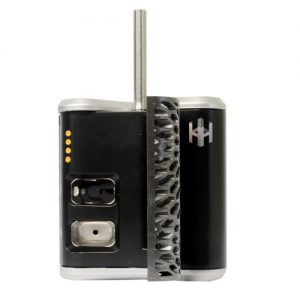 The major perk when it comes to the Haze is the fact that is possess' a dual bowl system. This means you can vape your concentrates and your dried herbs at the same time while using different temperatures to do this! This is truly a great design for those enthusiasts that are interested in a quality vaporizer. In all the studies and research I have done, I have never seen a duel bowl option!!
While there are so many to choose from out there on the market today, it is not a reason to feel shaken about which to choose.  The Haze has an additional awesome feature. It has a mouthpiece that you can tuck into the vaporizer to keep it from getting destroyed. Many other devices haven't thought of this yet. Not to mention the great dual bowl system which is unique to the Haze. This is thoughtful of the company to include such great features. Let us move on.
Arizer Solo:
This is another fantastic portable vaporizer that does not cost an arm and a leg… The Arizer Solo is considered such a great vaporizer because of its fantastic quality and the glass cyclone bowl is utilizes when one operates the vaporizer. Other vaporizers have been known to mis heat the product and destroy the good qualities that you are looking for when you are vaping.
The Arizer Solo comes with just one herb compartment, and it runs very clean and the draw is one that produces quite a bit of flavor. It is very easy to draw on which is nice for new vapers and it is insanely easy to operate! This hand-held vape can heat up to your chosen temperature in less than 2 minutes which is fast in comparison to all others!! It is a vaporizer that is made with utmost quality and does stand tall with many others on the market.
Pinnacle Pro: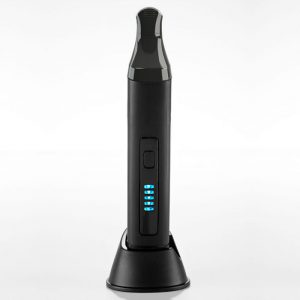 This awesome vaporizer comes complete with a hydro tube kit! This is a tube that is composed of plastic and is located at the top of the vaporizer. This part allows the vapor to come out of the vaporizer with a clean draw and is thick when exhaled.
It is a vaporizer that is strong and does even more than is advertised. When you are shopping for your vaporizer, this is a good choice for those that are just new to the scene or those that have been vaping for quite some time. Try the Pinnacle Pro out. Let us know what you think.
In conclusion, all these vaporizers are unique in and of themselves. They each have parts to them that set them apart from the rest. Feel free to contact us regarding your questions, please enjoy, and happy vaping!